2015
Another year and another Showtrain done and dusted. We had two good days this year although Saturday was somewhat spoilt outside by the weather.
I would like to say many thanks to all the exhibitors and traders who come and make the show possible. I hope you enjoyed the weekend as much as we did.
Many thanks must also go to all our visitors over the weekend who took the time to come and see some fine modelling and purchase items from the traders. I heard some very complimentary comments while on the door as people left, so thank you for that and I'm glad you enjoyed the show.
Our society stand was busy again this year with James Stearn finishing one of the boards for Hamworthy. Firstly by ballasting the track on Saturday and then fitting the third rail and painting the track on the Sunday. In between he was showing some of his kit and scratch built models including a SWT Wessex unit beautifully painted by hand. Jon Hall was our other member on the stand and was demonstrating the Silhouette Portrait cutter again and some of the laser cut items he has been working on for Hamworthy. Both these seemed to attract a lot of attention and I hope we can turn some of those visitors into potential members.
We had a great collection of layouts at this years show and it was a close call for the winner of the Showtrain Cup. This cup is awarded to the visiting layout with the most votes from the public, and this year the cup went to the delightful narrow gauge model 'Clydach Railway'
Many thanks for visiting our show this year and we hope to see you again next year. Please remember that if you are interested in railways, both model and real, we hold our club meetings on a Sunday evening in the Hunt Hall at the Tolworth Recreation Centre form 8pm to 10.30pm. We will be pleased to see you.
Andy Mitchell
Chairman
Hampton Court Model Railway Society
SHOWTRAIN CUP WINNER
Clydach Railway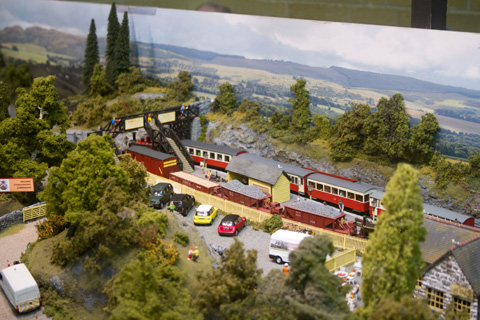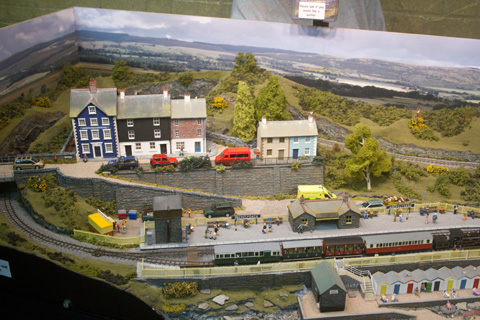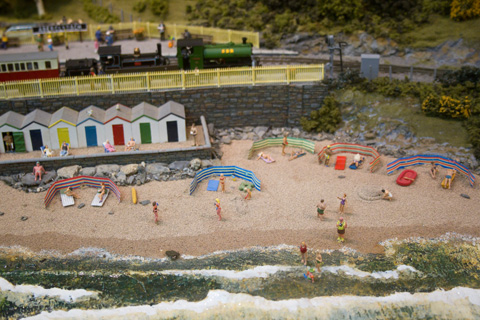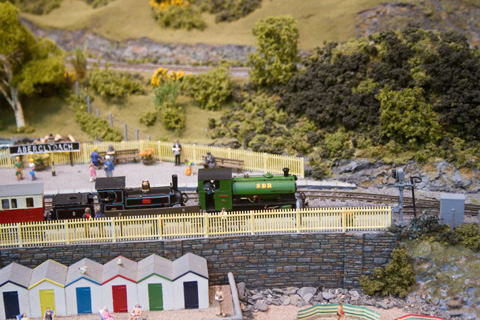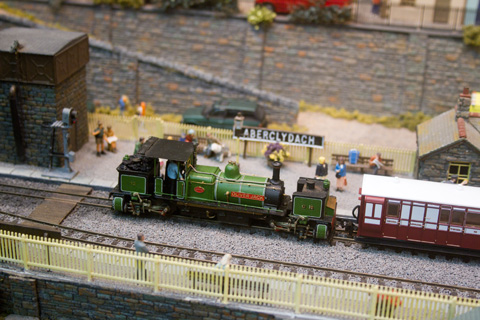 Arigna Town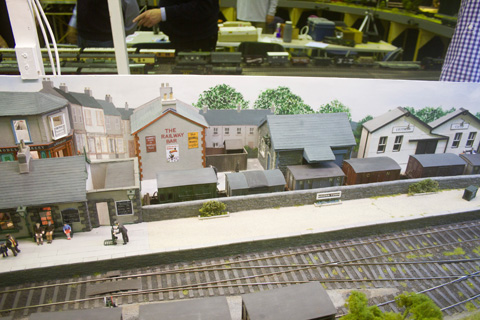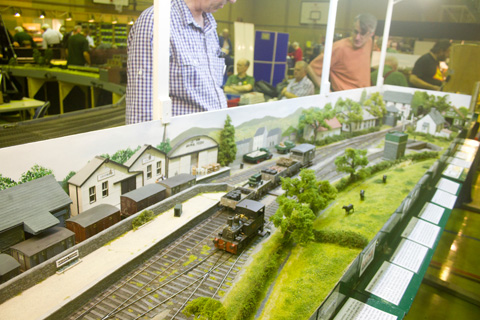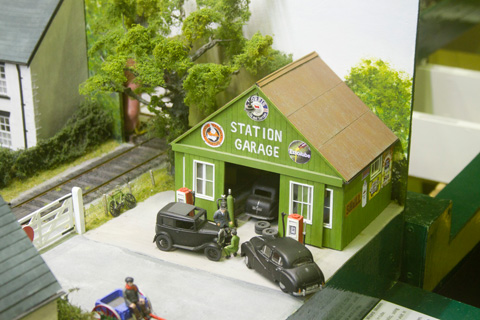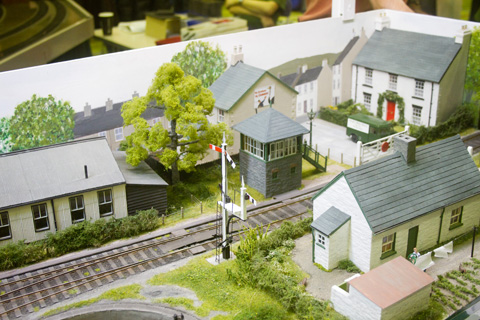 Bodmin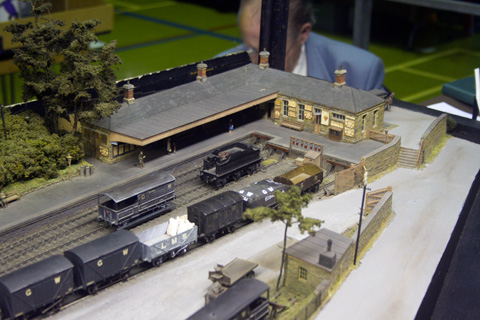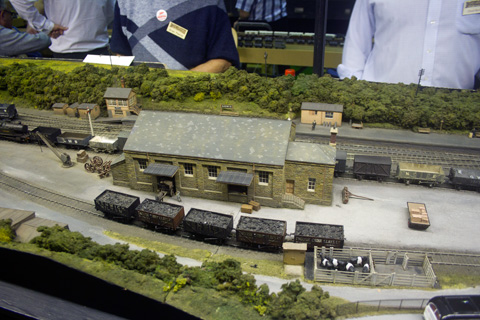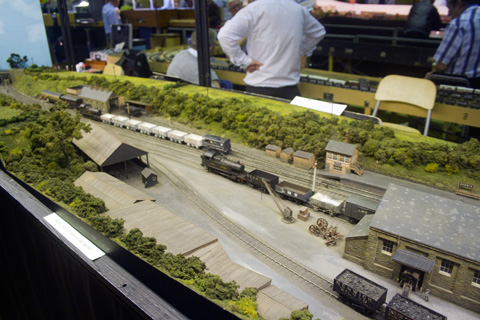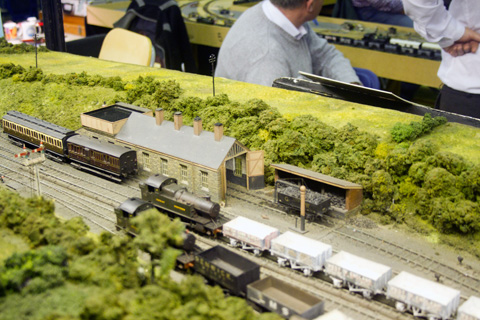 Brixcombe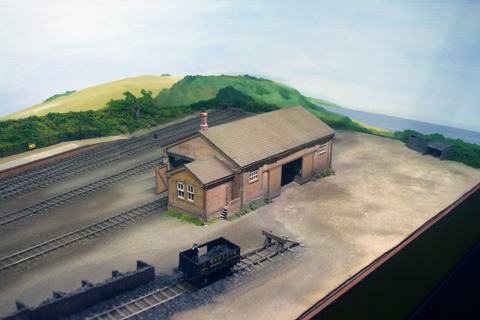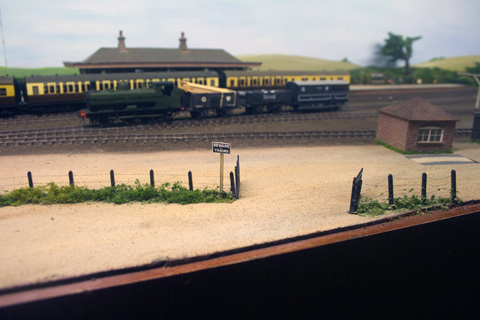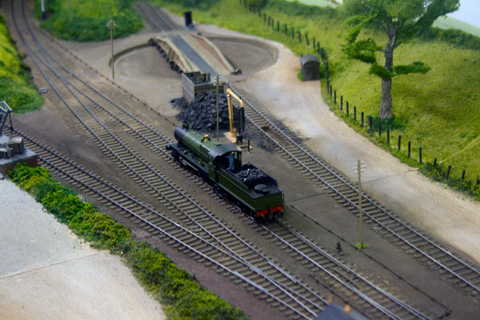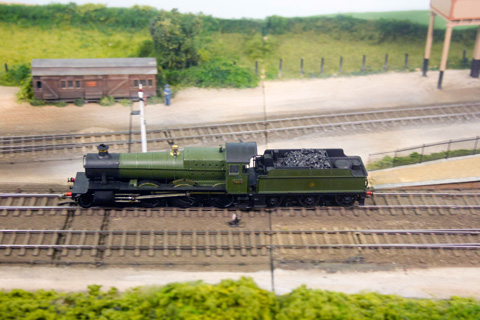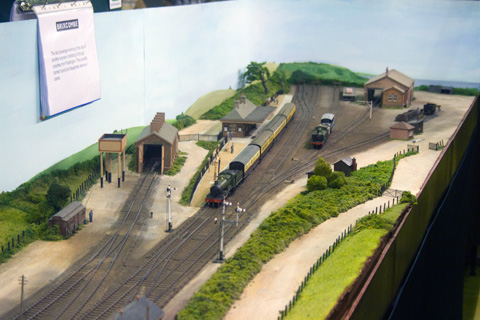 Calstock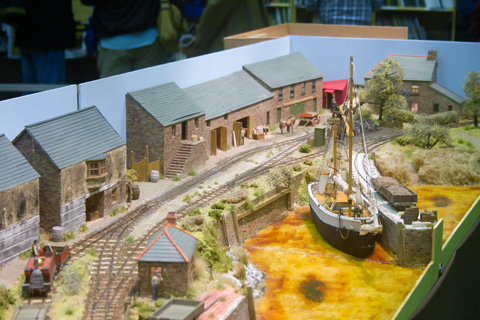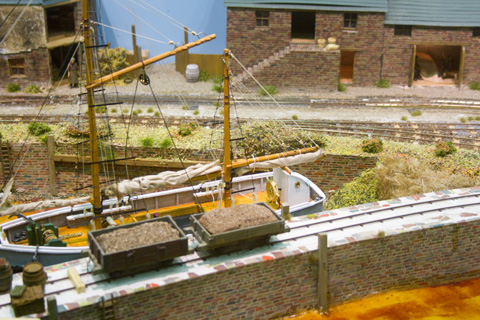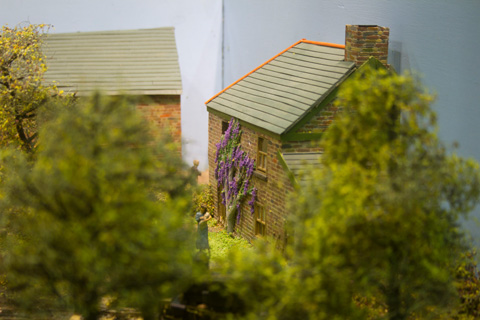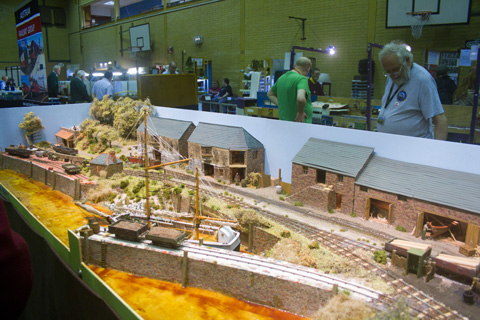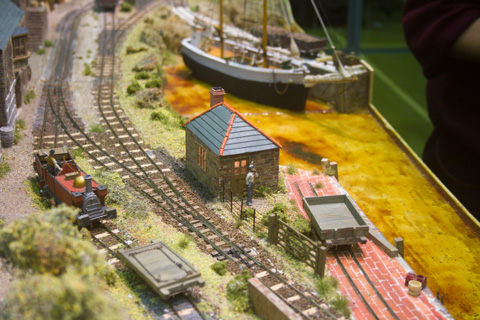 Eight Dollar Canyon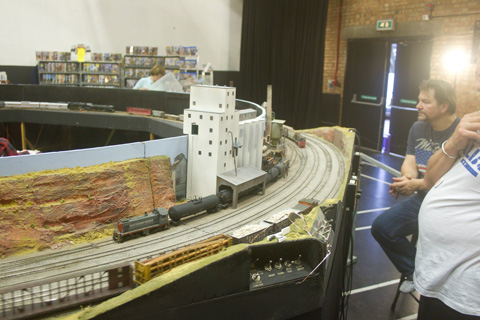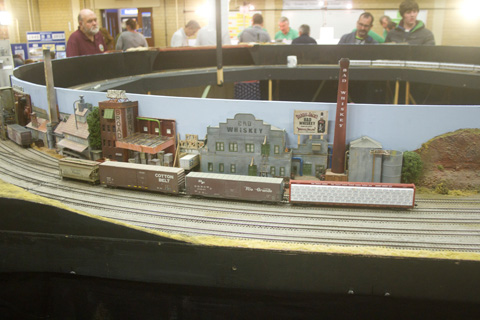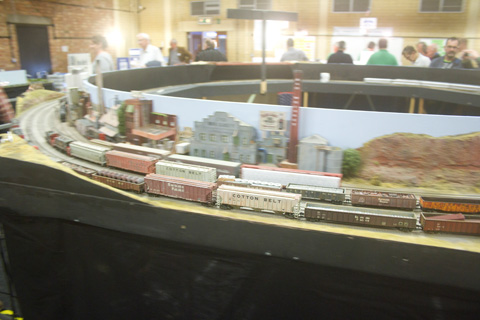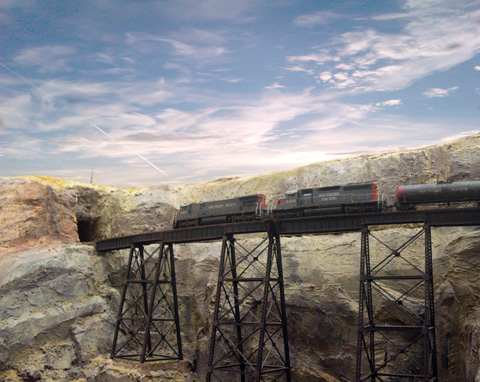 The above image has been doctored slightly as you can see from the one below, but it does demonstrate the big skies of America.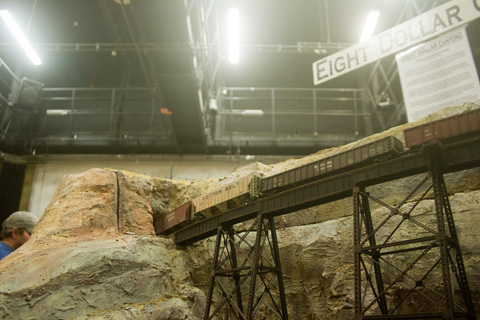 Glen Uig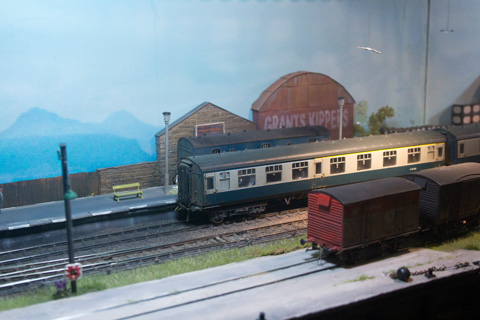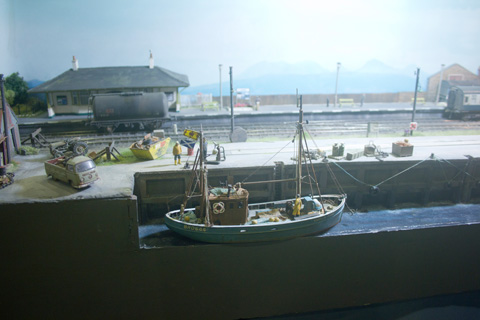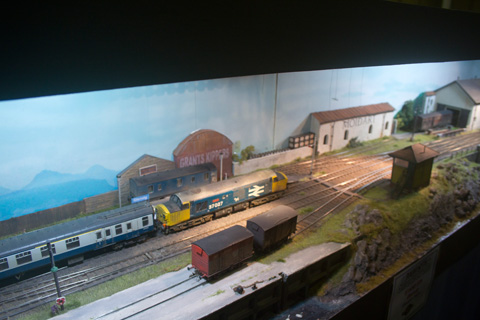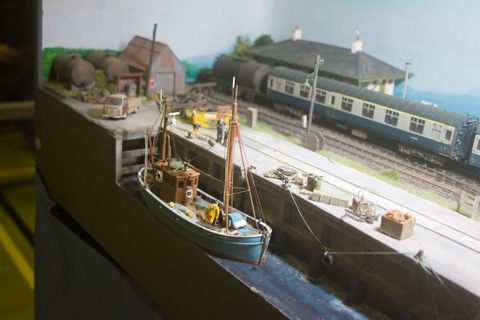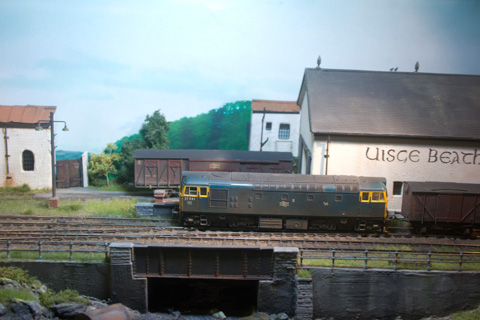 Kayreuth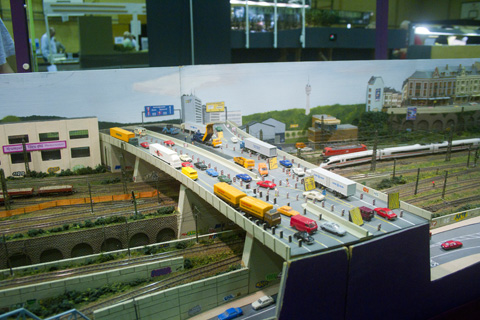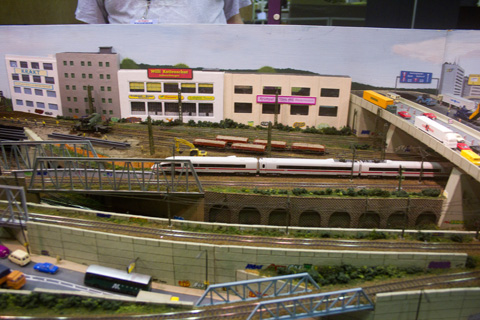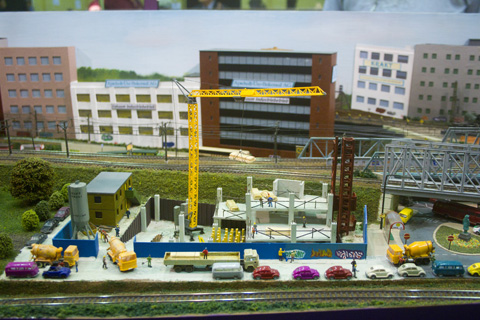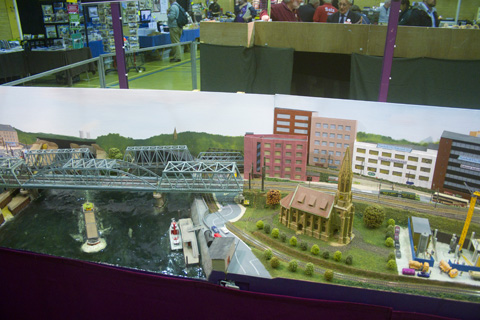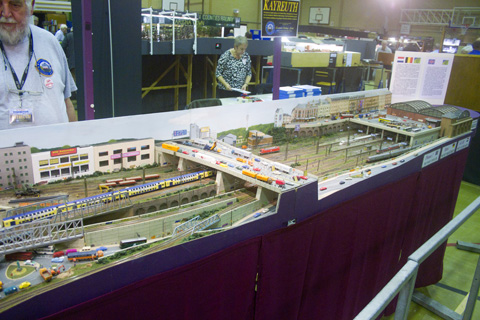 Lamborne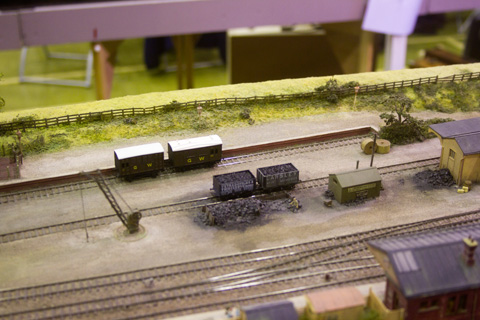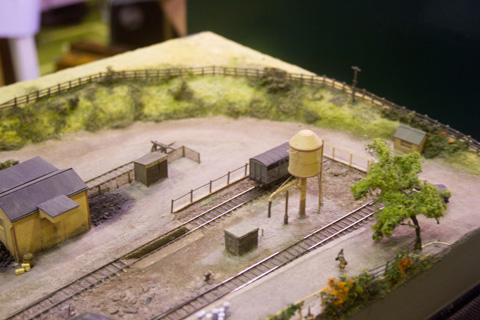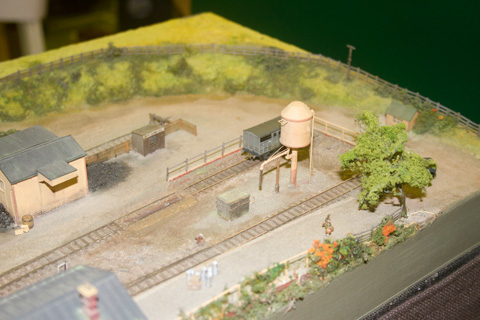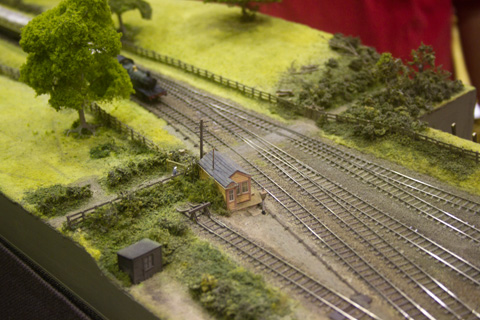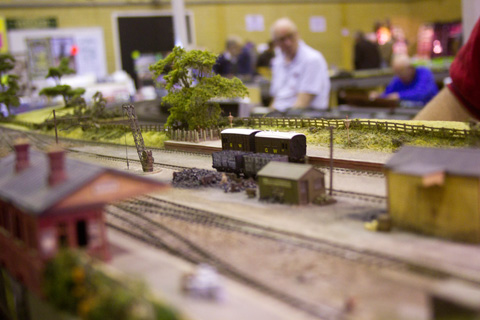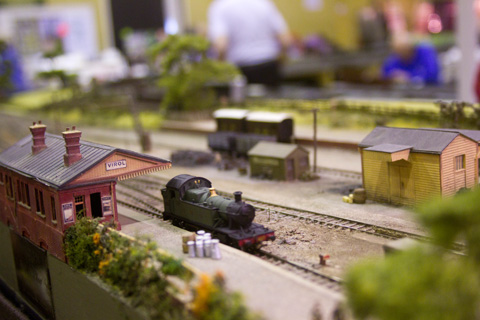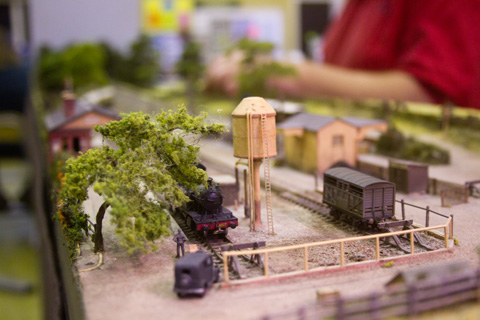 Old Elms Road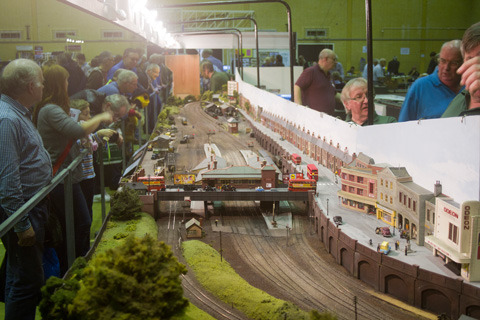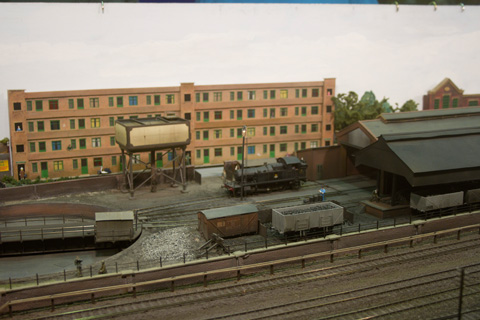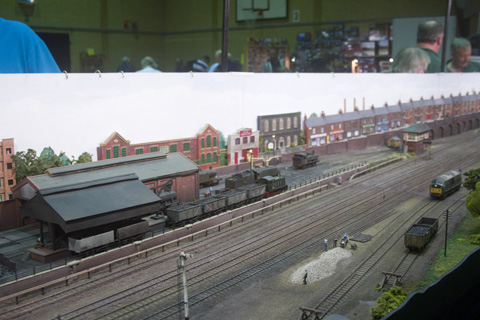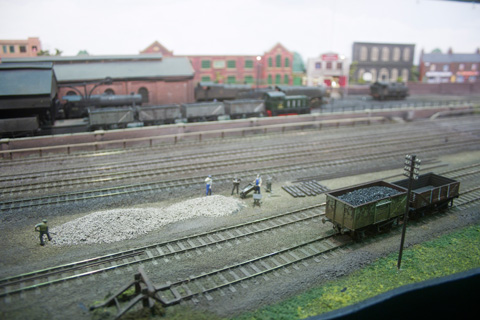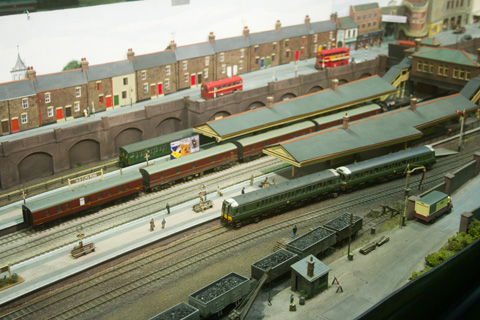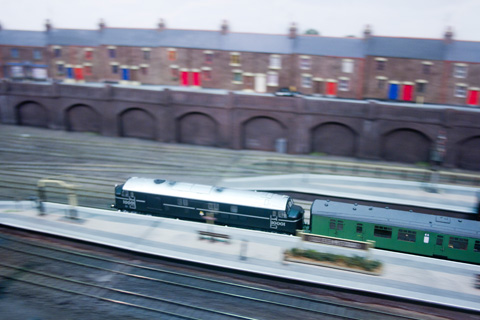 Oldshaw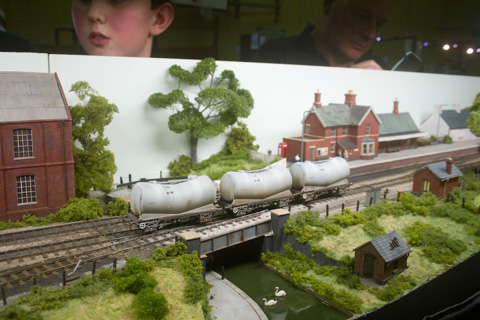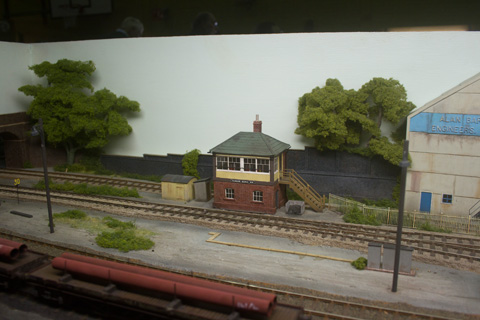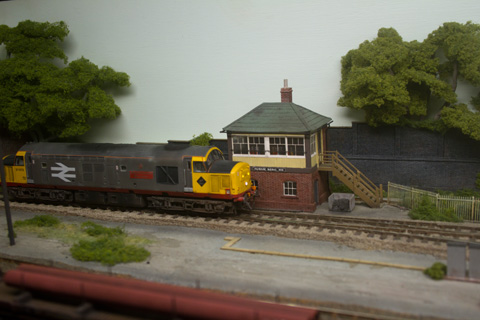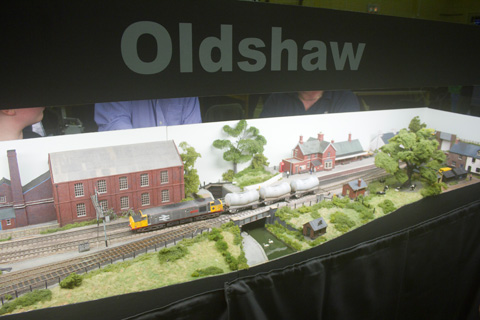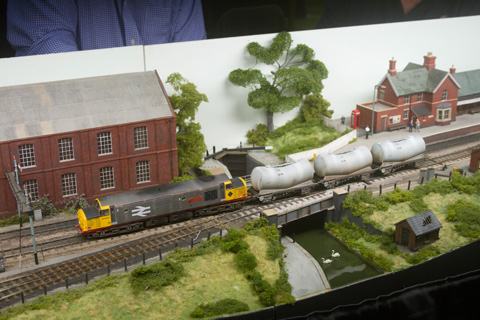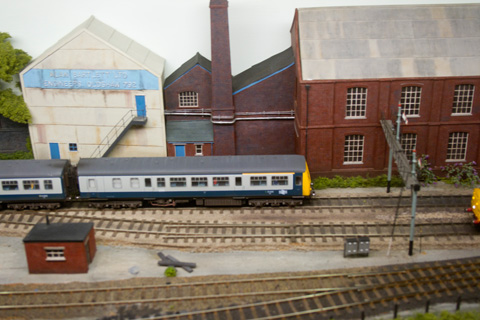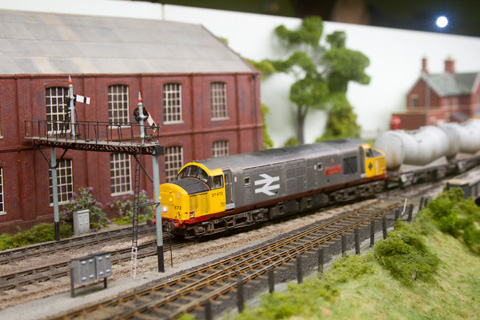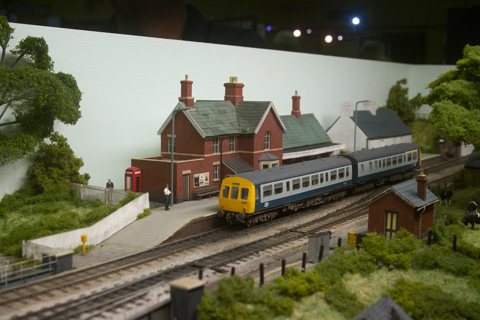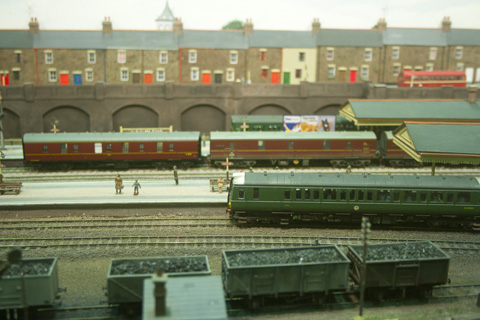 Salz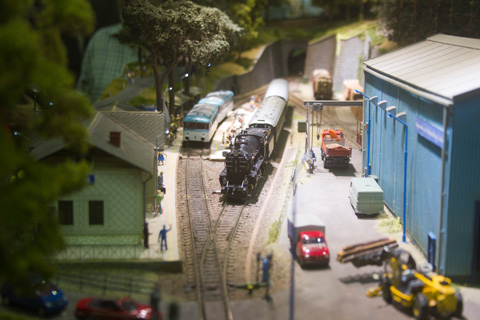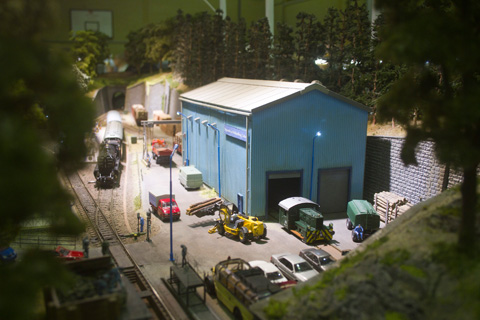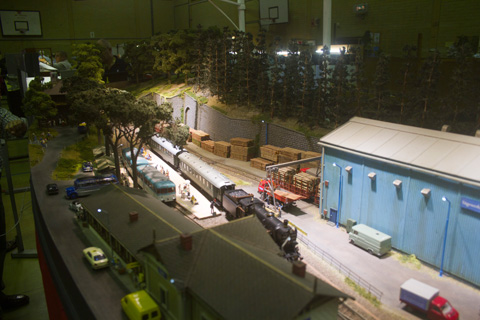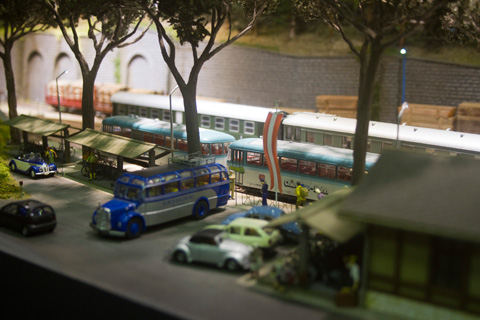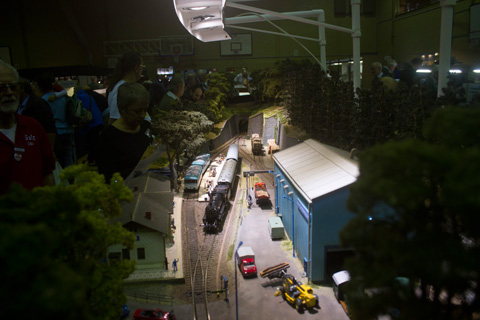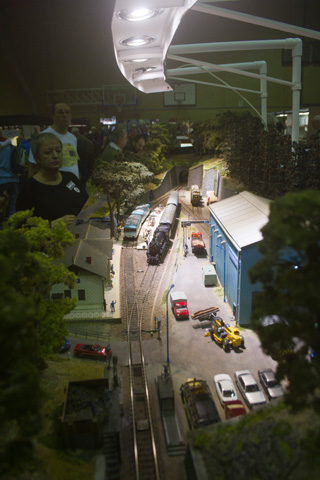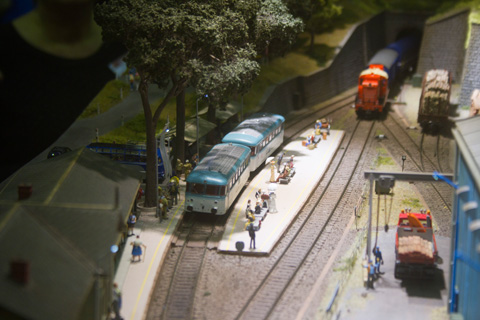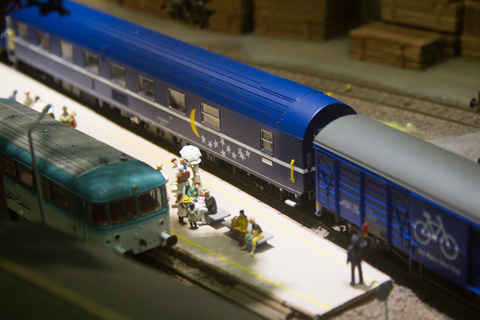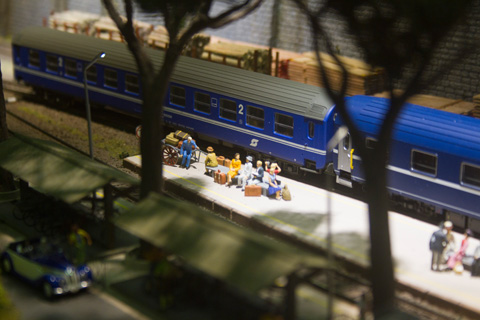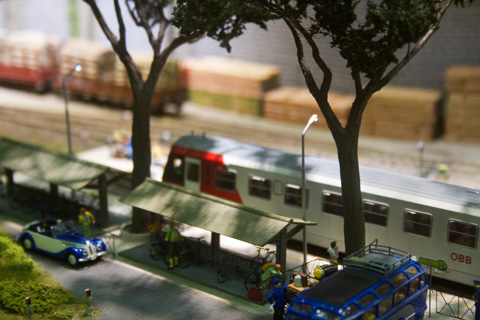 Sand Point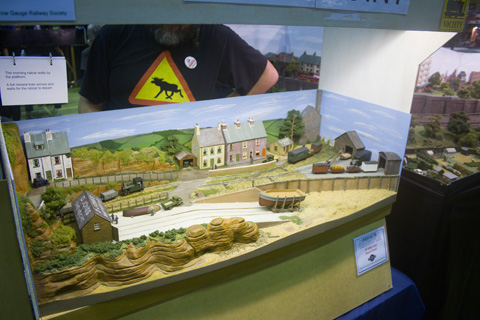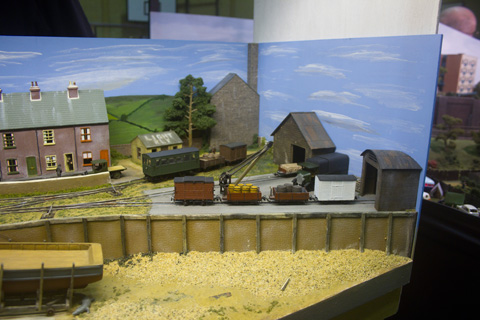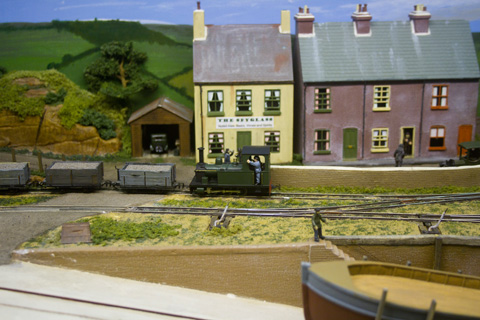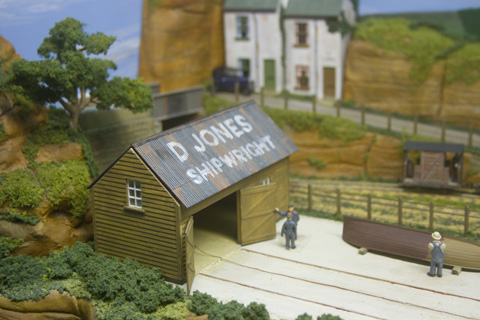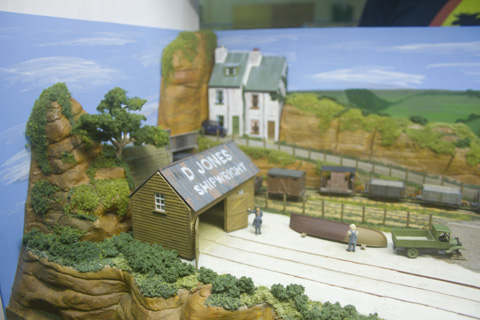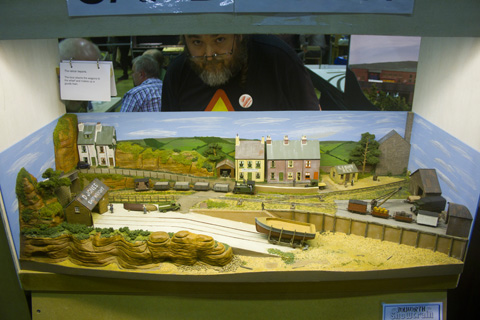 Sankley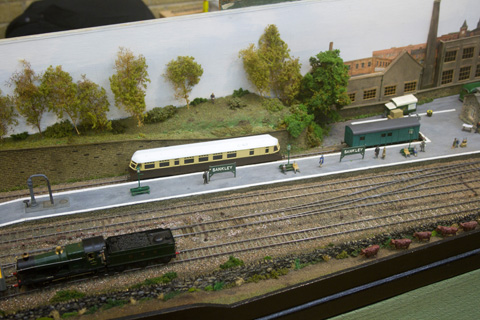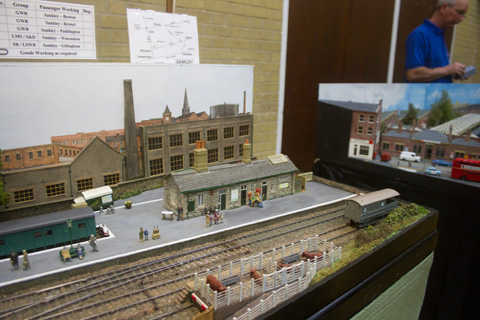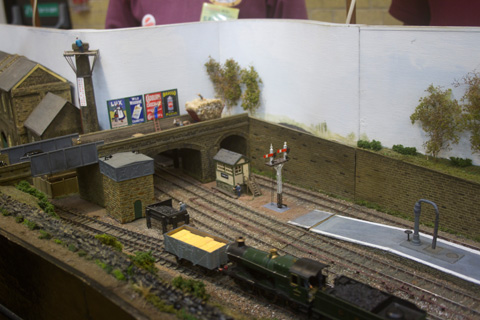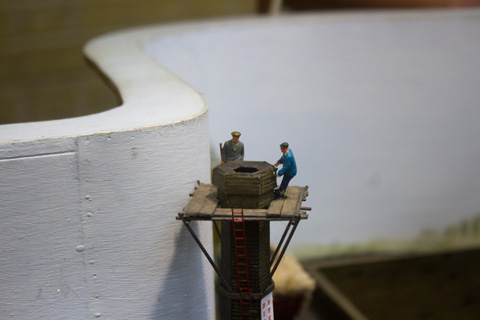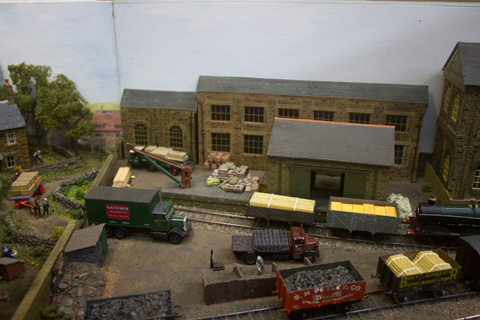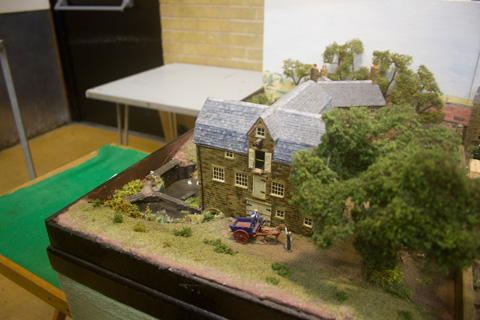 The Sub Wealden Gypsum Company Hoath Hill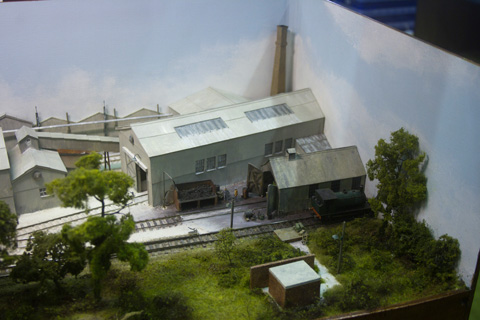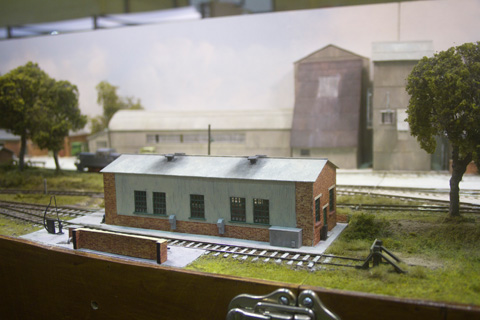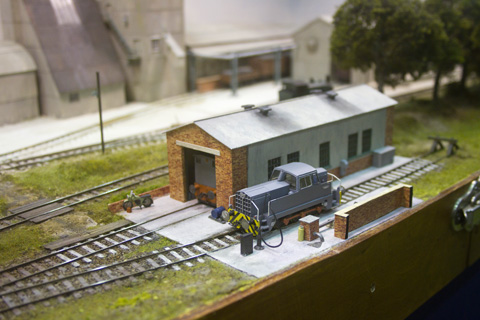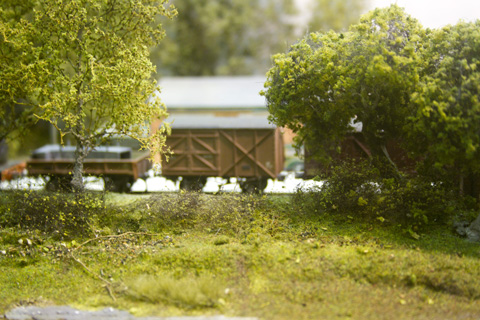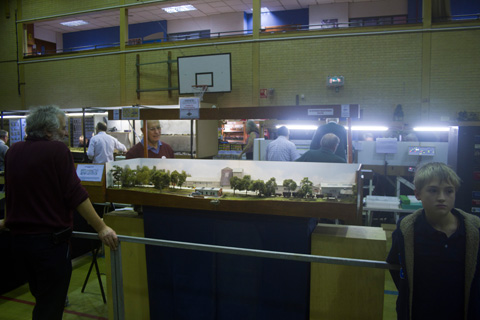 [Top]
More to follow when processed......